Be part of our business allies
Been business partners of ATEB means enjoying a win-win agreement where third-party billing systems can access our systems for the stamping of electronic invoices. In the same way, it is allowed to market our brand and products independently with profits for their deal.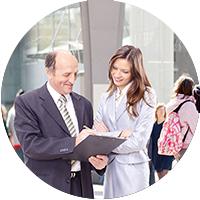 Business partner system
Allies in ATEB are an important part of our company and the distribution of our product. Through this alliance they can market our products in catalog with a higher commission than the rest of the market, ensuring functionality and response of the company to the service provided, just as your company has the infrastructure to provide the billing service, you are granted access to our system to stamp them.
It also gives you incredible benefits:
Lower cost in stamping documents by your billing system.
Marketing profits for your company.
Standar level support for your clients.
99.7% annual service levels.
Opportunity to provide service to Latin America.